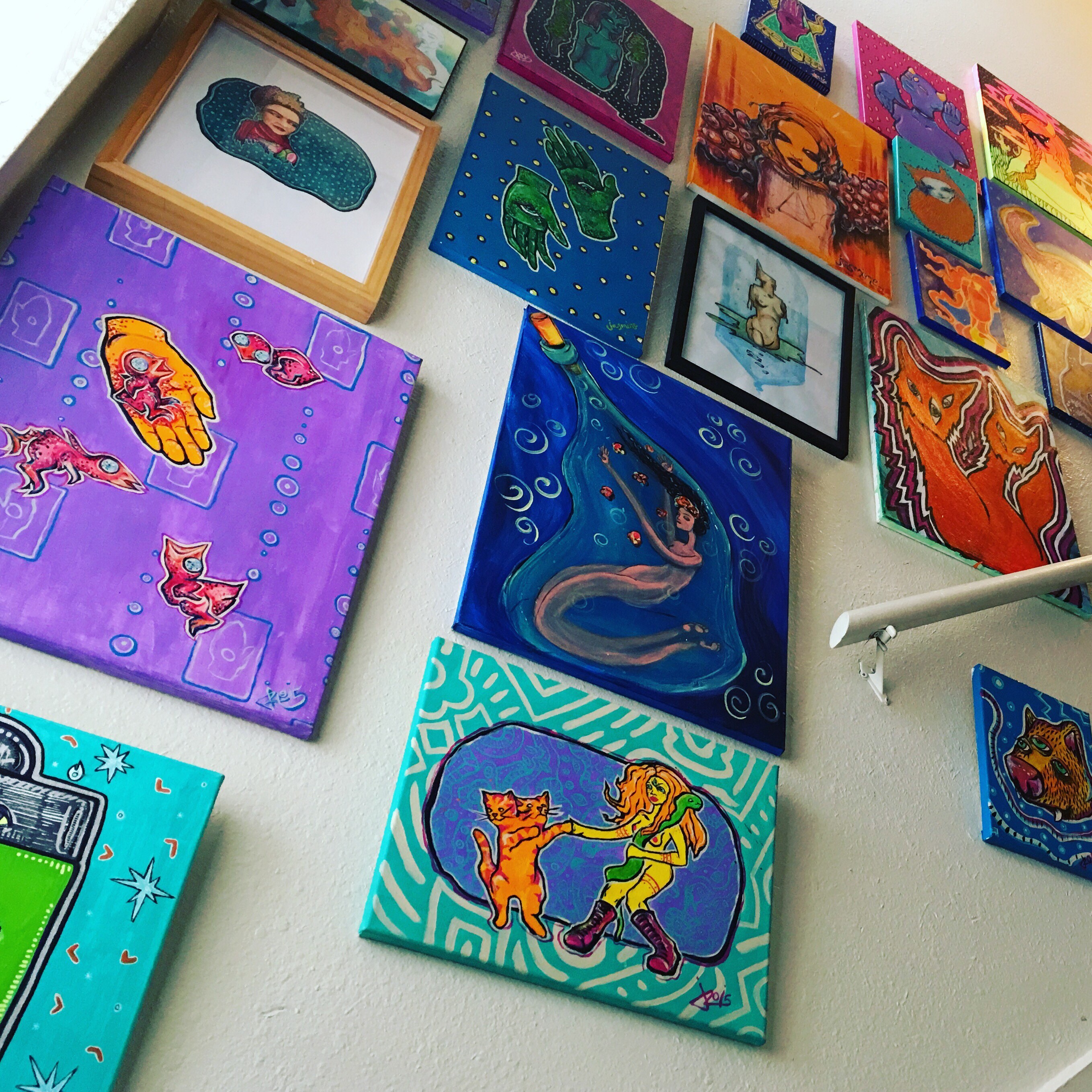 I'm a full time artist, musician, and co founder of Austin, Tx based AcoustiCanvas Artist Collective. I make creepy, dreamy art in neon and pastel colors with bold outlines. My subjects range from cats to demon women to still life.
For commissions, please email me at ArtByJasmineJew [!at] gmail.com.
My band is Tarantula Mountain, you can check us out at
www.TarantulaMountain.com
.
For more info on AcoustiCanvas Artist Collective, please visit
www.AcoustiCanvas.com
.